If you're new to Model UN, your primary concern is most likely preparing for and attending Model UN conferences. I hope that, after attending your first conference together, you and your students will be excited to keep building your Model UN program!
At that point, a big challenge for Model UN directors and their student leaders is: how do we get everyone else excited about the Model UN program?
It would make things easier to build the program, recruit students, and raise funding, if your school fully supported the program — particularly parents and administrators. It may even be necessary to have parent and administrator support and approval in order to get anything done.
The key term here is alignment — educators have to demonstrate that Model UN is aligned with the priorities of parents and educators in order to gain support.
Students in Model UN tend to be college-bound high achievers. For their parents, a key priority is college and university admissions. For administrators in the United States, a key priority is college and career readiness that is aligned with Common Core.
As educators, you and I recognize that secondary education is broader than college admissions. There is deep, intrinsic, and lifelong value to having a quality education, which cannot be boiled down to an essay, a test score, or a list of extracurriculars. But we also recognize that getting into college is very important to our students and their families. For many students, the right college can change their lives. And, as educators, we can't help but beam with pride when a student we've worked with gets into the college that's right for them.
The thing is, Model UN really does help students get into college. Top colleges are looking for student leaders. They want students to have strong skills in not just reading and writing, but also research and argumentation. They want students who will contribute to lectures and sections with thoughtful and well-articulated questions and insights. They want students who can engage important issues from different points of view. And they're very interested in students with exposure to different countries, cultures, and international issues.
At Best Delegate, when we work with educators and students, we show them how the skills and experiences they gain from Model UN is preparing them for college and their future careers. In Model UN, students learn about global issues and how the world is trying to solve them. Model UN students build valuable skills in research, public speaking, negotiation, writing, and more.
And in Model UN, students learn to lead — as a delegate, as a chair, as a club officer — as the Secretary-General of their own conference, managing dozens, sometimes hundreds, of their peers.
Model UN helps students build the 21st century skills that top colleges want to see.
I'd like share several resources that may help your parents and administrators see it, too.
I'd really like to know what you think about these resources. What else would help you and your students gain school-wide support for your Model UN program? Please feel free to post a comment and we will get back to you!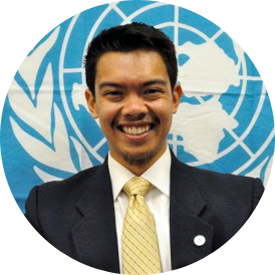 Ryan Villanueva
Co-Founder & Education Director
Best Delegate | Model United Nations