If you're a new Model UN director, preparing students to attend Model UN conferences is a big challenge, especially if you never did MUN as a student or attended an MUN conference yourself.
It's overwhelming just trying to study the conference's website and figure out how to register to attend, let alone learning new Model UN vocabulary and understanding the best way to prepare your students.
Most educators let the club's student leaders guide the preparation process, leaning on their MUN experience.
Although student-led learning can be effective and educational, it's hard to know if they're doing things "correctly" or hold them accountable without a clear process or assessment criteria.
Educators try to learn from other, more experienced educators. Perhaps the previous Model UN director left behind some documentation, or put you in contact with the local community of Model UN directors.
Although this can be useful, you still have to piece together different tips and create a process for preparing your students.
If you're new to Model UN, it takes significant time and effort trying to figure out how to prepare your students for MUN conferences.
At Best Delegate, when we train educators who are new to Model UN, the primary goal is helping them understand a step-by-step process for preparing students to attend Model UN conferences.
We train educators to create a conference preparation plan, which typically features the following steps:
Have students create a research binder or online folder on their committee, country, topics, and policies
Require students to write a 1-2 page position paper (for US conferences) or policy statement (for THIMUN conferences) — essentially a research paper
Based on the position paper, write and rehearse 1-minute opening speeches — this is different from a position paper or policy statement, which are more like research papers
With other students, practice writing resolutions on a sample topic — make sure students understand how to write the preamble and operative clauses
With other students, practice debate procedure on a sample topic — make sure students understand the key terms they will hear at the conference, like "caucusing" or "lobbying"
The plan varies depending on the conference you're attending — how many weeks you have until the conference, how large committees are, how competitive it may be.
When we train educators, we explain key differences between Model UN conferences, especially differences in vocabulary.
What's called "caucusing" in most American conferences, for example, is called "lobbying" in most European and Middle Eastern conferences. But both terms are synonyms for the actual MUN skill being practiced: negotiation. A key part of a strong conference preparation plan is having students complete assignments that you and your student leaders can assess.
Position papers are the best example. Many American conferences require students to write position papers. But they're very useful to the director and the student leaders as a check for understanding — for determining whether a student has completed adequate research and understands their country's position on a topic.
Each of these concepts — a conference preparation plan, the differences between conferences, and assessment criteria — is key to understanding how to prepare students for Model UN conferences.
These subjects are covered during our MUN Advisor Institute in the United States every summer, and the Level 1 Director Training Institutes in The Hague, Qatar, and Singapore every Fall and Winter.
I'd like to share with you a sample resource that we use at the institute to teach these concepts. It contains a sample conference preparation plan, an overview of the differences between MUN conferences, and assessment rubrics.
Download the MUN Training Tool: Conference Preparation Plan!
How do you currently prepare students for Model UN conferences? Is there one takeaway from this training tool that can help you prepare your students?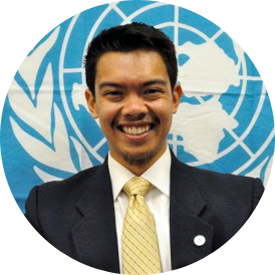 Ryan Villanueva
Co-Founder & Education Director
Best Delegate | Model United Nations