Talented MUN Advisors from around the world have teamed up with Best Delegate's MUN Education in order to share their experiences as Model UN Advisors. Please read on to learn more about our featured Advisor Contributors and Editor for this year!
 Nikita Barde – West Windsor, New Jersey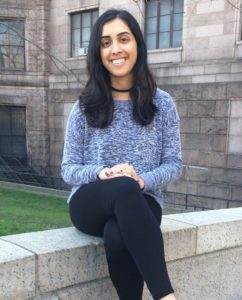 Hi, my name is Nikita Barde and I am thrilled to serve as the Advisor Editor of MUN Education for the 2017-2018 school year. I have had the pleasure of working with Best Delegate since 2012, in various roles including Media Associate, Media Manager, Media Undersecretary-General of Middle East & Africa, and Partnerships Manager over the past few years and am excited to step in as the Advisor Editor this year. I graduated from Rutgers University with a double major in Economics and Political Science. During my time at Rutgers, I was involved in the Institute for Domestic and International Affairs- an organization that hosts educational Model UN and Model Congress conferences for high school students. I currently work in New York City in the field of finance, and in in my spare time, you can find me volunteering with various non-profits, traveling or drinking (several cups of) coffee.
The best part of Model UN is meeting new people and working with a global team with the common goals of education and leadership development. I will be working with three passionate, talented educators who are the Advisors for Model UN programs in their community. Model UN and Best Delegate have both played a significant role in my development as a leader since I was in high school, and it is my pleasure to work with MUN Education to show how impactful Model UN can be. I hope you enjoy the contributions of our Advisor Editors, and I can guarantee that they have a unique perspective in everything they do to help their students learn and grow as leaders. Please read on to learn more about our Advisor Contributors.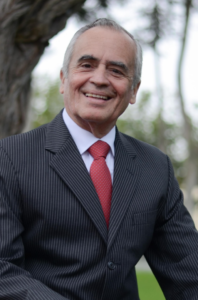 Alberto Varela – Lima, Peru
My name is Alberto Varela, and I'm from Lima, Perú in South America. I live in a beautiful country full of history and incredible people. I studied in Universidad Nacional San Marcos in Lima and at Facultad Pontificia y Civil de Lima. Teaching has been my career for about 40 years, and I've taught English, Social Studies, and Philosophy. Additionally, I participated in the  World School Debating Championships in Singapore and Lima.  I got involved in Model UN here in Perú 4 years ago, as the advisor of the school I work for. This has been a transforming experience for me and my students. We believe that MUN provides our students with the best strategies and educational tools to face a globalized world. I'm really excited and thankful to be part of the Best Delegate family.
Katrina Hill Bio – Roanoke, Virginia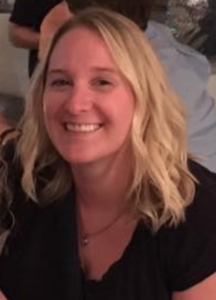 I am Katrina Hill, a middle school teacher at Community School in Roanoke, Virginia. This is my sixteenth year at Community School, where I primarily teach language arts and social studies. I started our Model U.N. program three years ago, with a seventh grade social studies class and immediately saw the benefits to my students both in and out of school. Our school continued to build the program by offering MUN. as an elective, and currently attend three conferences a year. In November, we participate in the Appalachian Regional Model Arab League, a university level conference where our students have the opportunity to work with high school and college students. The students head to Washington, D.C. in December for the Greater Washington Conference on International Affairs, and to the William and Mary Middle School 
Model U.N. in February. We are currently in the beginning stages of developing our own conference.
I had the privilege of attending the Best Delegate Advisor Institute this summer, and have been able to implement many of the ideas I learned there. Additionally, it was through that institute that I was able to make connections with other M.U.N advisors around the world, and build a community that is ultimately about helping our students become better global citizens.
Outside of school and M.U.N, I am active in local politics, and am on the committee that created and hosts an annual festival dedicated to a certain literary wizard with a lightning bolt scar. I live with my children, husband, and pets in the Blue Ridge Mountains of Virginia.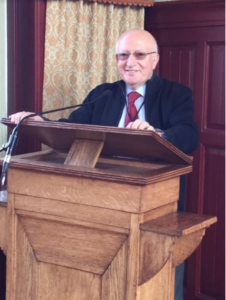 Mehmet Toygus – Adana, Turkey
I am Mehmet Toygus from Adana, Turkey and have been teaching English for about 40 years.  I graduated from  Faculty of English Teaching at Ankara Gazi University. I have taught English in some schools in Turkey and now I have been working in one of the distinguished schools called FINAL in Adana.
I set up the MUN club five years ago and since then, I have been Director of MUN Studies in all FİNAL Schools in my country.
I took  my students/delegates to various MUN Conferences abroad, such as Madrid HMCE in Spain, MUNISH and HMUN in the Netherlands, ROMUN and RIMUN in Italy, BIGMUN in Copenhagen in Denmark, ACMUN in Salonica in Greece, SPIMUN in St. Petersburg in the Russian Federation, RCIMUN American Robert College, IIMUN at Istanbul Technical University, TAMUN Antalya TED Schools, MUNDP Koç at American Schools, as well as Mersin Bahcesehir College and Enka Schools in Turkey.
My purpose is to raise my students' awareness of the world issues around  and to take an active part to solve these issues. I think I have succeeded in this, as my students feel very interested in international problems all over the world. I feel very proud of them.
I am very happy to be one of the members of Best Delegate, because I will be able to share my experiences with all international students.
Please join us in congratulating these fantastic MUN advisors for their great work. Stay tuned to learn more about the experiences of the Advisor Editors, as they will be sharing their thoughts on how to inspire more young leaders through Model UN and how their unique communities have helped many students with civic engagement and global awareness.