At last month's Qatar Leadership Conference, I gave a one-hour presentation on how Model UN simulates the debate and negotiations of the UN, but not how the UN implements and reports on programs.
That's a huge missed opportunity for Model UN.
In the presentation, I offered examples from model UN conferences that do touch on implementation, including
MUN conferences that fundraise for NGOs, such as how Georgetown NAIMUN raised $24,000 for charity:water
MUN conferences where students simulate NGOs, like NHSMUN, Harvard, and others
MUN conferences where students create their own NGOs, like CalYMCA and Montessori MUN
MUN conferences that partner with the Resolution Project, started by Harvard MUNers, who organize pitch competitions where social enterprises can win seed money and mentorship opportunities
I described a process for how Model UN conferences and programs could create service learning and social impact projects, based on a workshop I led at Taipei American School last year. As part of their NOVA Social Enterprise event, I collaborated with TAS teachers to lead students through a process that connected their Model UN program and with creating service learning projects.
Here's the presentation below:
Do you agree that Model UN conferences should help students create service learning and social impact projects? Let me know what you think!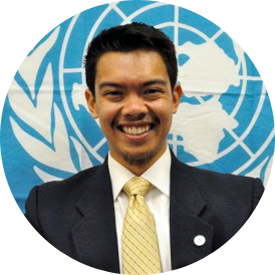 Ryan Villanueva
Co-Founder & Education Director