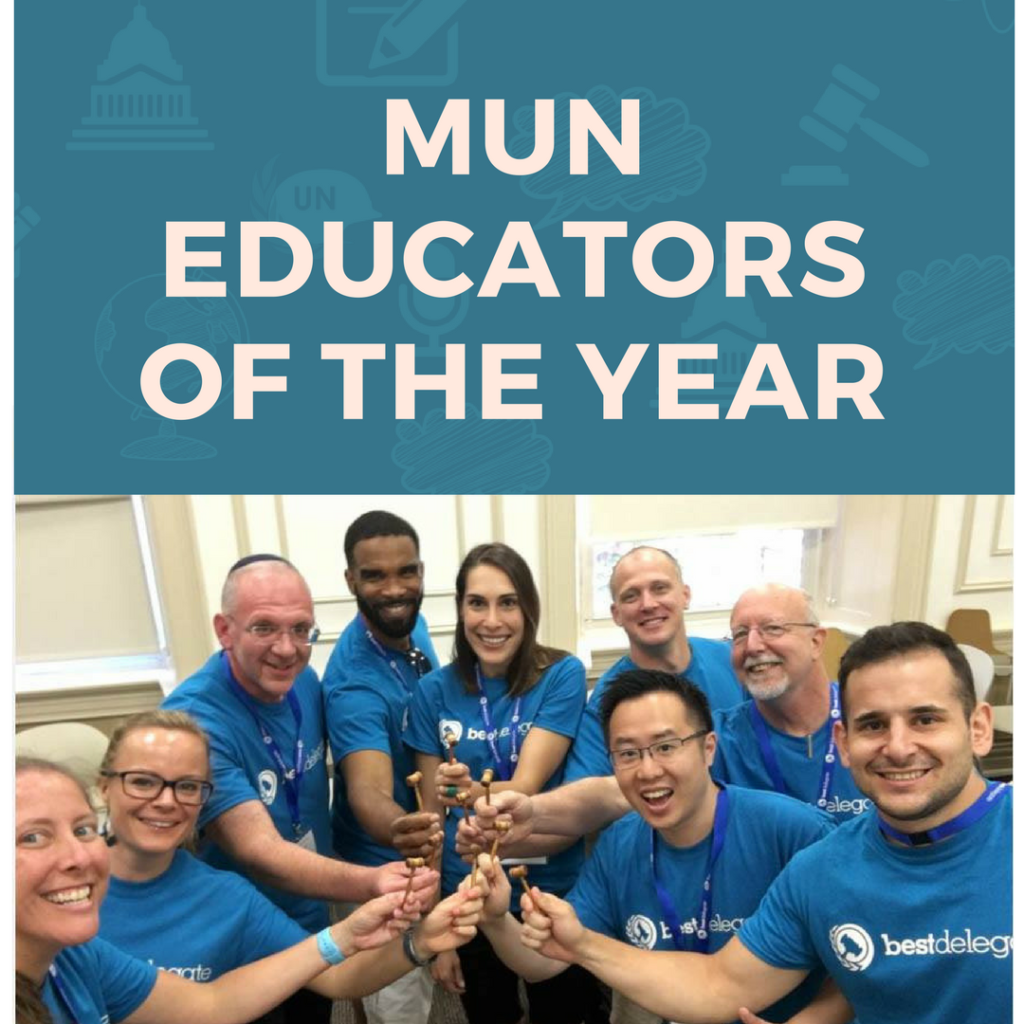 With the launch of MUN Education, and in honor of Teacher Appreciation Week, we are announcing voting for our newest endeavor – the 2016-2017 MUN Educators of the Year! Everyone in the MUN community knows a teacher, advisor, or other type of educator that goes above and beyond for their students year after year. We want to recognize their hard work and dedication to the MUN community as a whole.
How does voting work?
High school students, college students, parents, and school faculty and staff are eligible to nominate one educator to their ballot. Due to the MUN Educators of the Year emphasis on community, ballot submitters may only vote once, and they may not vote for themselves. Candidates must have served as an MUN teacher, advisor, or other type of educator during the 2016-2017 academic year.
Votes will be tallied, and the Top Ten educators with the most votes will be features as an MUN Educator of the Year. Best Delegate reserves the right to change the number of educators featured based on the number of nominations received. While Best Delegate will edit inconsistencies and misspellings to the best of its ability, it will validate submissions under the following Ballot Rules:
Ballot Information:
Ballots went live on Monday, May 8th, 2017 and nominations will conclude on Sunday, May 14th, 2017 at 11:59pm PST. Ballots submitted afterward will not count towards the vote tally.
Each individual may only submit one ballot. Multiple ballots submitted with the same information will be considered invalid.
Votes must follow the rules indicated on the ballot.
Scroll down to fill out the ballot now!